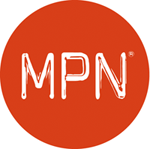 Our friends at Music Power Network have a great online system for creating success in the new music industry. Learn from industry experts, set your goals step-by-step, and realize your vision as an artist, songwriter, music manager, music producer or music business person.
MPN is a new way of thinking about the music industry. MPN will show you an independent path to success which you can use to advance your career and take it to the next level. With their system you can make money and keep control of your interests.
With Music Power Network you can:
• Create a successful and independent life in music
• Learn practical solutions to take charge of your career
• Leverage changes in the market to your advantage
• Get organized, create goals and a personal business plan
• Assemble a team of people and companies to help you
Check out Music Power Network today.
Use the code "8675309" and get a 10% discount when you join!